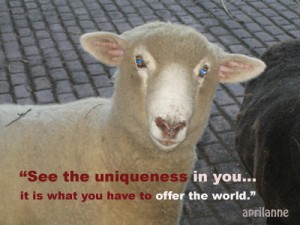 HeroesHappen.com is a compilation of all the wonderful nonprofit organizations Aprilanne Hurley has worked with over the years as a TV news reporter and television producer together with her idea of creating a "match-making" site geared towards individuals looking for more meaning in their lives through volunteering and giving back through community service.   Site visitors can be confidant in knowing Aprilanne has either personally or professionally worked with every organization recommended on this site.
HeroesHappen.com is a unique "Volunteer-Opportunity-Match-Making" resource tool designed with people of all ages in mind!  The best part is – whatever your interests are -  there is a good chance a volunteer organization is waiting for you to apply your passion and skills to help them with their mission in serving the community!
Do you love animals, children, people?  Are you good with your hands – love to garden – cook – build things? HeroesHappen.com will have  a "Volunteer-Op for you!
We are excited for the unlimited, ongoing potential this site offers web-visitors and the community, and will be keeping it fresh and alive with new content and volunteer opportunities as they "happen."
If you are a volunteer organization looking for volunteers – let us know, we would love to meet you and find out more about the services you provide the community, and if you are interested in volunteering and don't see something  here for you please contact Aprilanne @ info@insidelooktv.com and we will find the perfect volunteer opportunity to match your interests and lifestyle – that's Our Mission!
 About the photo:  Aprilanne took this photo of one of her twin lambs – "Dakota" when she was approxiamtely 6 months old.  This photo has not been touched, altered or otherwise adjusted in any way.